Check the weather forecast prior to the race.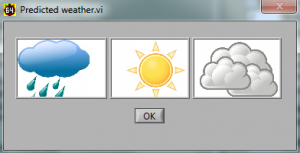 Is rain forecast? Plan your race strategy around the weather forecast.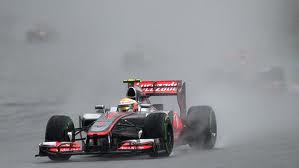 Beware the weather forecast is not always correct!
Try hard to control your car in the wet, grip and braking will be effected.
Come into the pits to change to either your intermediate or rain tyres when it rains.
Make sure you revert back to hard or soft tyres when the rain stops – intermediate or rain tyres wear very quickly on a dry track.
The higher the temperature of the track the more your tyres will wear.